Scroll saws are very powerful tools to make designs unique for especially working such as clocks, fretwork, furniture, architectural, instrument making, and many others design. But its uses are known to 0very few people. It is true that someone knows well how to use a scroll saw, someone has the middle idea and someone are just familiar with the tool. And those who are beginner levels, I like to talk to them, they need to know use scroll saw for their professional activities. And Someone who is looking the scroll saw machine, they must read out from the first to the end.
What is a Scroll Saw Machine?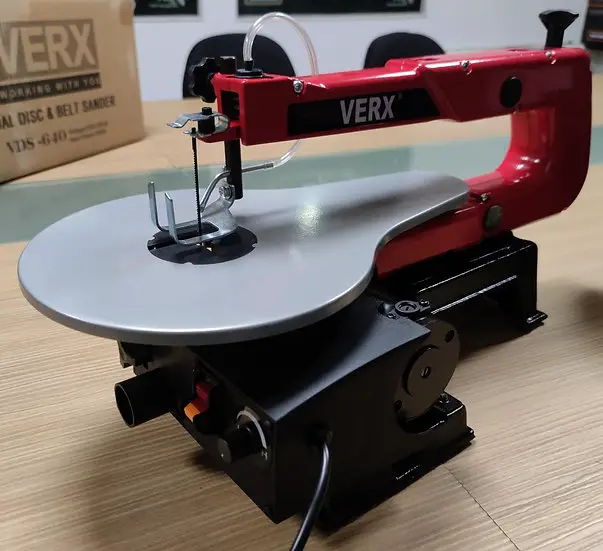 Scroll saw is for woodcutters and wood designers one kind of machines with blade suited well used to make woods into different designs and shapes. The scroll machines are found available since the 1860s and presently 50 models available. The machine allows users to make those products comparatively fast and full of creativity. It is so helpful woodcutter for those who have hobbies and want to present their designs professionally.
So, professionally if anyone wants to show the woods into various designs, they can use the tool easily not for the woods only, also for use in different metals cutting and even in plastic cutting. Here is more information for miter gauge.
How to Properly Use a Scroll Saw?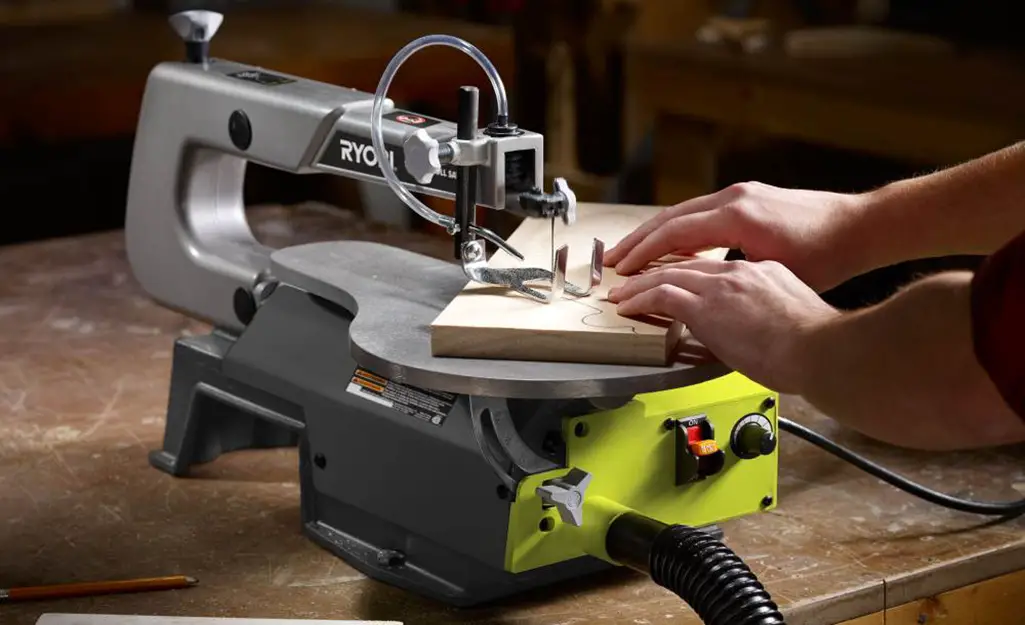 Scroll saw is essentially helpful to your workshop to cut on wood into different shapes. For the first time it may be difficult to use the saw but being guided and practically to you it will be easier. So, let's know how to use scroll saws to make wood decorations crafts with curves.
1. Be Safety to Protect Yourself
When you are going to use the machine scroll saw, you must wear a protective wear and a hat. And be sure you wear the safety clothes that's suite to you.
2. Prepare the Saw for Cutting Curves
This is the essential part and first processing of your work. Just you need to be ready with the saw machine. Then fix the exact blade with the machine for your designs and shapes. And be sure either the blade is exact fitted or not cutting some wood as rough uses. So, when it is fitted to work, just start the work.
3. Prepare the Work Piece
Get ready with wood if you want to cut wood patterns on wood. Now start cutting to its' required size and shape. You may take the time to inspect your right work-piece either the cutting line are, as marked visible or not.
4. Get started with Cuttings
As you are going to start cutting the patterns drawn on the wood, you will fix up the saw depending on the materials. Put on the blade using your hand directly to the pattern drawn and make sure you can turn on the blade easily as the required pattern. It is not for often easy to use the saw, sometimes it may slip that can affect the patterns. So, be easy with the saw and after finishing the cutting remove the blade and unclamp the saw machine.
Also Read: Table Saw Woodworking Safety Rules – Infographic update
How thick of wood With a scroll Saw You Can Cut?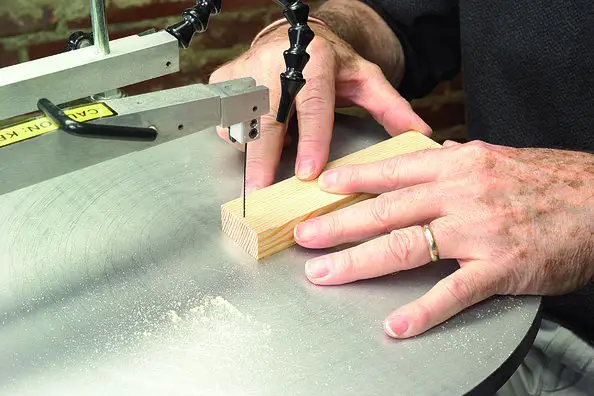 It completely depends on materials, the blade size, proper use of the blade and scroll saw stroke. If you want to cut the wood patterns, it also depends on the wood density of fiver. But all scroll saw are supported to cut the wood at least 1/4″. If you want to face the risk of breaking the blade when you are going into the wood depth, you can go forward. I also follow the thickness of wood is hard to cut off because of density fiver. If your saw is not really heavy and saw motor not supported enough where your saw machine connected, don't go forward.
What Materials can a Scroll Saw Cut?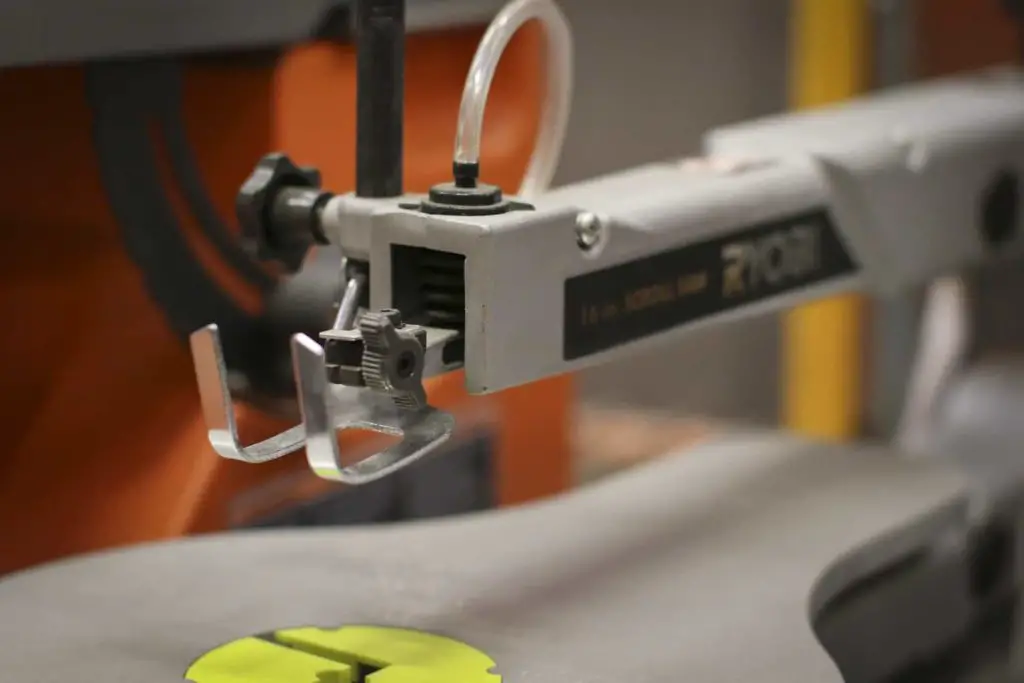 A scroll saw is being used for everything indicating puzzle designs cutting through the various materials. The only blade is the most important part of a saw to cut off the difference of materials such as wood, rubber, bone, wood, leather, and others. Different blades are used for different applications. However, blades are different by number of its teeth by per inch(TPI). The higher blades serve almost smoother. The blades from different materials also affect the performance.
Finally, it can be said when we are going to use the saw machine, the saw mostly not important matter. But it is important to know how to uses a scroll saw properly. You may have a top related scroll saw and you don't know its proper uses, so, you can not get proper service. This way, being proper guided is impressive and you will get help utilizing the tool to the desired level.